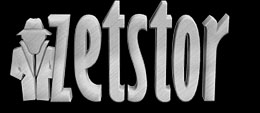 We are a company working within the IT forensic area.
We sells products, services and training in this field in  Sweden, Norway, Denmark and Finland (some restrictions in the product range for Finland).
Products
ZetStor represents a large number of the most well known manufacturers, some examples:
Guidance Software – Manufacturer of the market leading software EnCase Forensic
Tableau – Manufacturer of write blockers and more
Wiebetech – Manufacturer of write blockers and more
CRU – Manufacturer of hard drive cabinettes with built-in encryption
Passware – Solves problems with encrypted documents and hard drives
MD5 – Creator of VFC 2
Belkasoft – Recreate and trace social media activities
Nuix – Search information fast and efficient in BIG data
Services
We and our partners can offer most services within IT-forensics, everything from doing vulnerable studies and penetration tests to analizing hard drives and recreating history from social media.
Training
Training and education from our own specialists or directly from the manufacturers.
Contact: Peter Swedberg
Tel +46 8 594 777 60  
ZetSor Data AB
Hammarbacken 6A
191 49 Sollentuna
Sweden 
web: zetstor.se