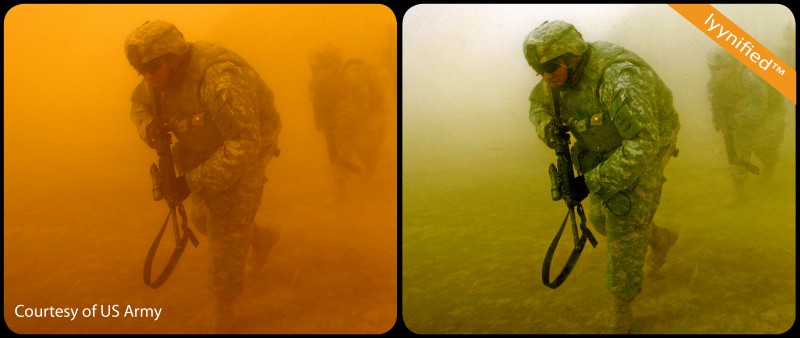 Published courtesy by US Army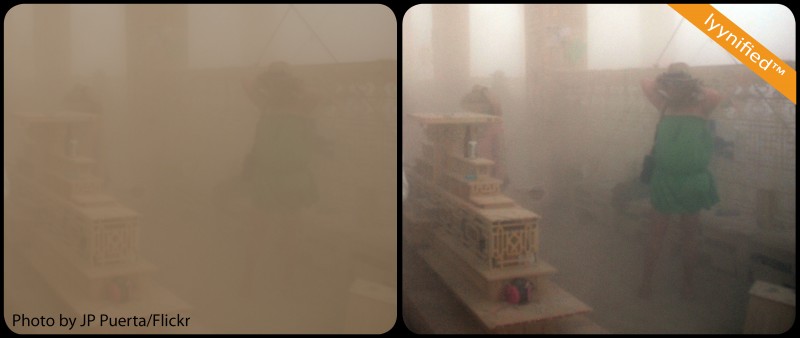 Indian temple in dust storm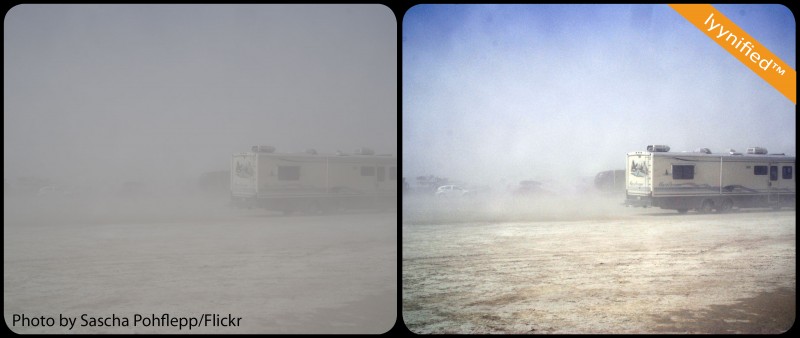 RV parking in dust storm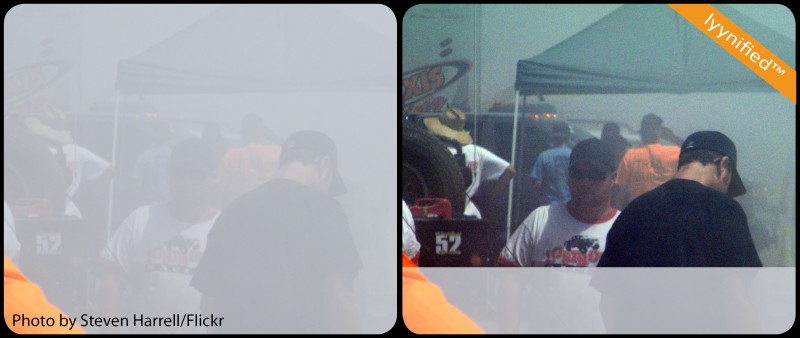 Race dust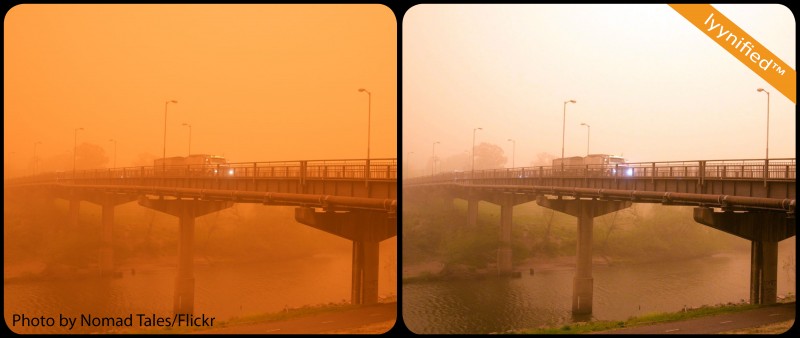 Dust bridge in Australia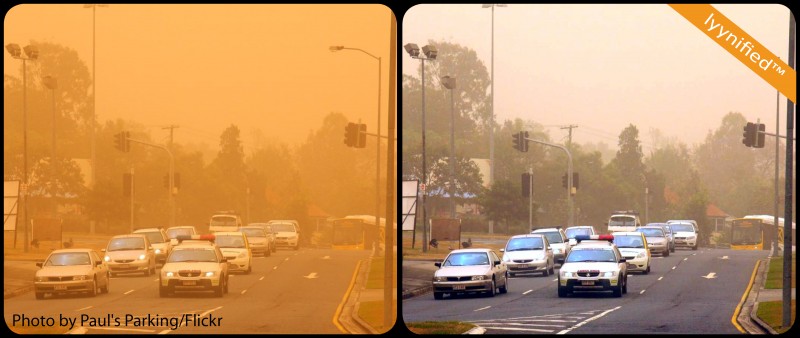 Brisbane in red dust storm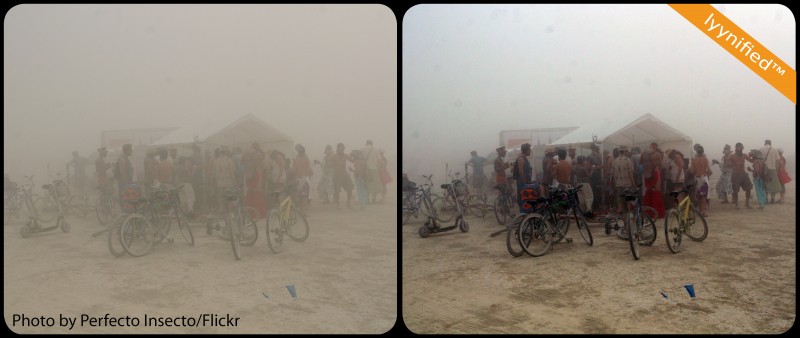 Bikes and tent in dust storm
Dust storms can occur anywhere there is loose soil, little to no vegetation and strong winds. This combination is mostly found in the world's deserts. In the Sahara, for example, sand dunes dominate and strong winds occur often. Without vegetation to hold it in place, sand and dust lift easily in the wind.
Another region with severe sand or dust storms is Central and Southwest Asia. There, soil is sand or sandy loess (in this case, fine, wind-blown clay). The desert plateaus of Afghanistan are major dust sources for the region. The surface soil, endlessly blown around by unrelenting winds, has been ground into a fine dust. This dust lifts easily and remains suspended in the air for a long time. Sand also lifts in the strong winds, but its effect is largely limited to the first 3-6 meters (10-20 feet) above the ground and the worst effects are limited to the first meter (2-3 feet).
Dust storms occur in strong storms with well-defined cold fronts, particularly dry storms. These storms have strong winds that create the problems. Dust and sand lift ahead of cold fronts as winds increase in tightening gradient. Oddly, the finest particles are not the first to lift; small sand particles of the "favored" size are moved on the surface first in a process called saltation. Behind cold fronts, even more dust and sand lifts as winds tend to be stronger behind the front than ahead of it.
There must be more going on than straight-line winds. First, the ground must be dry. Besides surface winds strong enough to move particles, there must also be upward vertical motion. Upward vertical speed is roughly one fifth of the surface speed. The vertical speed determines how much particulate matter lifts. The larger the particles, the stronger the required wind.
Visibility forecasting is difficult; restrictions depend on many variables. On the edges of blowing dust visibility is around ½ – 5 km(1/2-3 miles). Beyond that, visibility quickly returns to 3-8 km (2-5 miles). Visibility will remain at 5-10 km (4-6 miles) in dust haze for days after a dust storm.
Intense dust storms reduce visibility to near zero in and near source regions with visibility improving away from the source. Dust settles when winds drop below the speed necessary to carry the particles, but some level of dust haze persists nearly constantly in the summer.
Small particles restrict visibility more than large particles. In general, however, the worst visibility occurs within 5-6 meters (20 feet) of the surface. Above that, particles settle out into layers (by particle size) of progressively better visibility conditions. The largest particles are closest to the ground and settle out first. Slant range visibility is typically worse than straight-line visibility, and distortions, halos and coronas may also occur.