Does low light mean "no light"?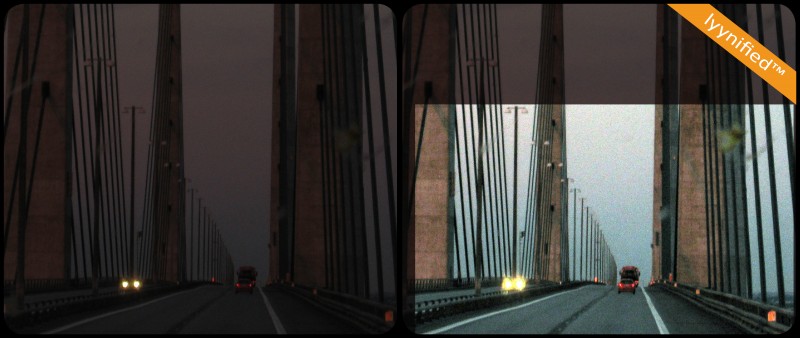 Öresund bridge at sunset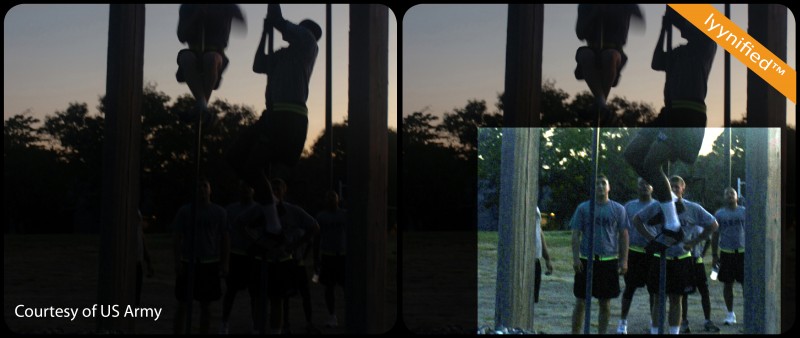 Soldiers training at night. Photo courtesy of US Army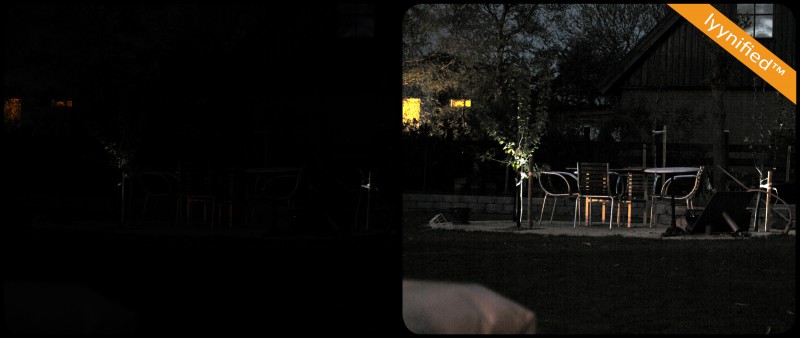 This garden is lit by some small garden lights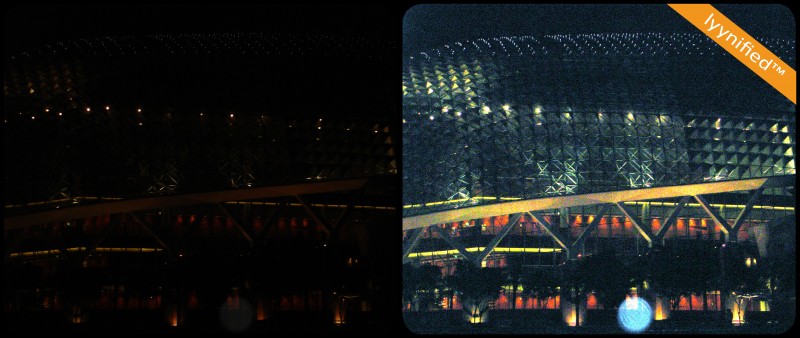 "Birds nest" Olympic Stadium in Beijing in lowlight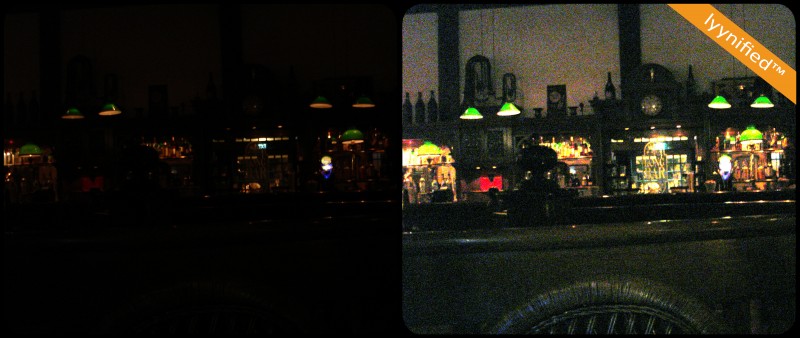 Raffles Hotel bar in Singapore in lowlight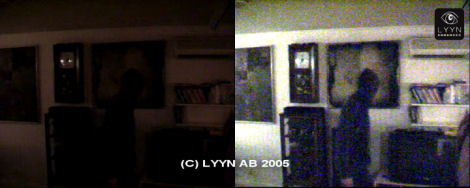 Lowlight break-in. Captured image from surveillance video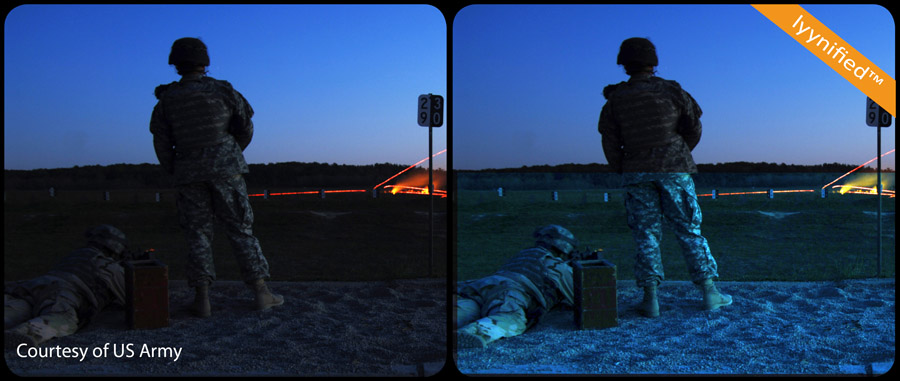 Lowlight target practice. The dark ground below horizon enhanced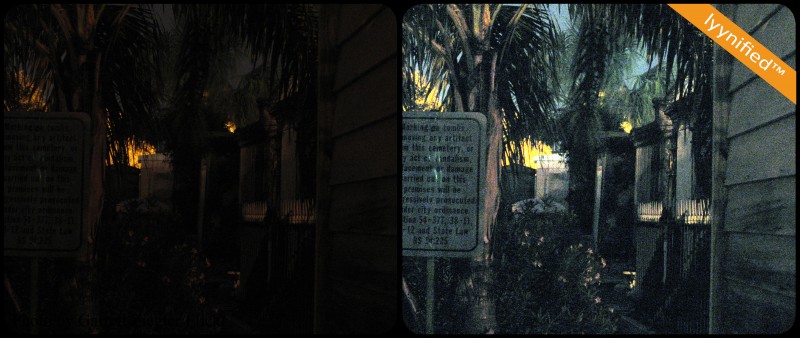 St.Louis cemetery in New Orleans at night. Photo by Ken Lund/Flickr
The human eye has the ability to see millions of shades of color. But when evolution developed this fantastic image sensor, something was sacrificed; our ability to see in darkness. This has been a challenge for mankind since we lived closer to nature. Many of the big predators, like tigers and lions, have a much better night vision than we have.
Modern man has developed many different technologies to support the failing eye in low light or completely dark situations. The strategies behind these technologies varies. For instance, Edison invented electrical light to illuminate the dark streets. But, more interesting are the technologies that actually supports the human vision. The two most common technologies are:
Image enhancement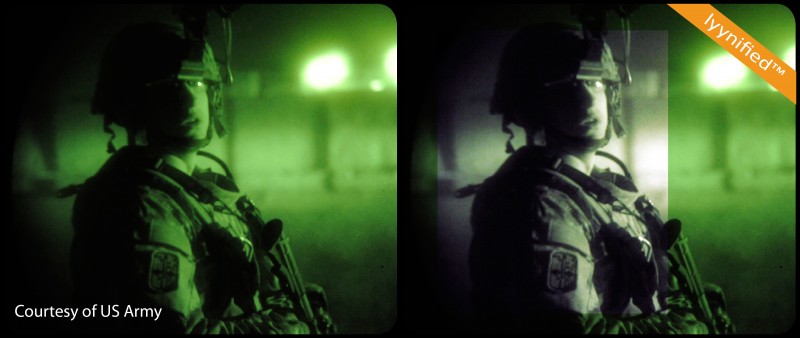 Enhanced night vision system. Photo courtesy of US Army
This works by collecting the tiny amounts of light, including the lower portion of the infrared light spectrum, that are present but may be imperceptible to our eyes, and amplifying it to the point that we can easily observe the image.
Thermal imaging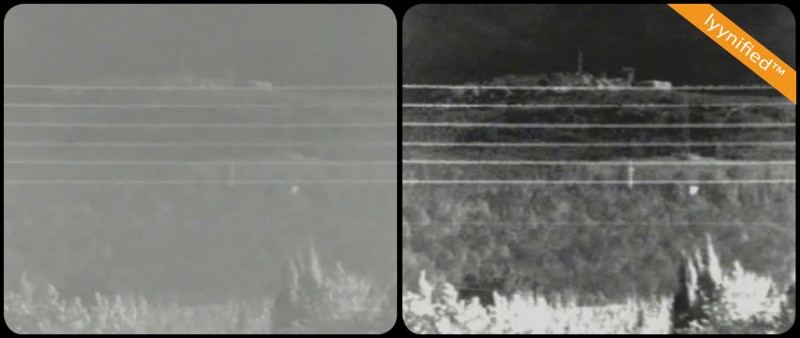 IR camera with LYYN T38 as dehazer
This technology operates by capturing the upper portion of the infrared light spectrum, which is emitted as heat by objects instead of simply reflected as light. Hotter objects, such as warm bodies, emit more of this light than cooler objects like trees or buildings.
LYYN real-time video enhancement
LYYN® video enhancement does not compete with these technologies. However, LYYN® "turbo-charges" commonly used color video systems, enhancing their lowlight abilities. If you have an application where you would like to see through visual disturbances, you get the lowlight enhancement included! You can also post process stored material, seeing what was actually there on "that black tape"…
LYYN® is a powerful complement to the traditional Night Vision technologies, for example Day-and-night surveillance systems that has a combination of a color CCTV camera and an IR camera. When LYYN is added you will benefit from the enhanced visibility in the color camera system. Also, even though the IR camera is monochrome, the LYYN enhancement will act as a very powerful dehazer.
IR camera enhanced by LYYN:
Some live recordings in lowlight conditions with a LYYN unit: