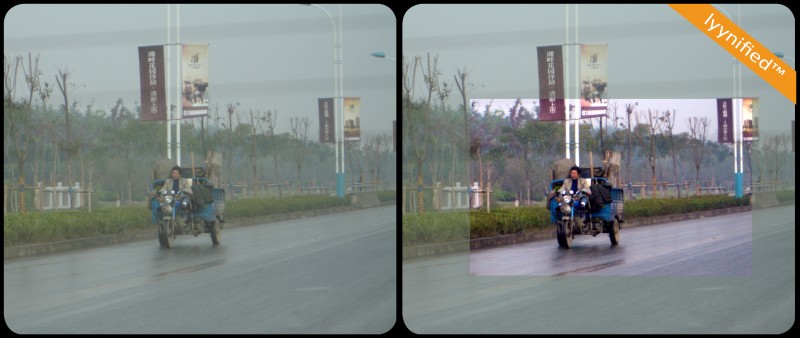 Chinese road in rain, through car window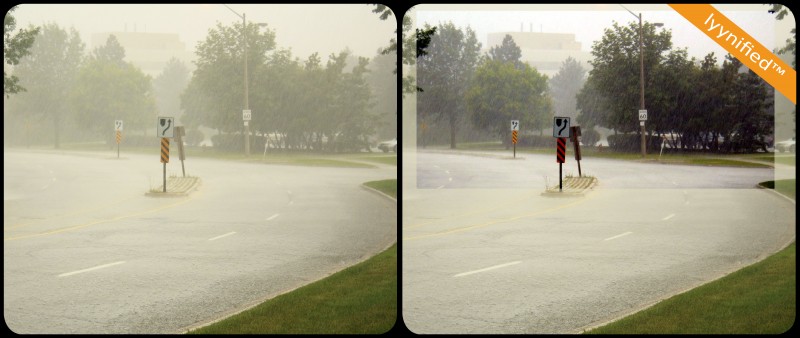 Road in heavy rain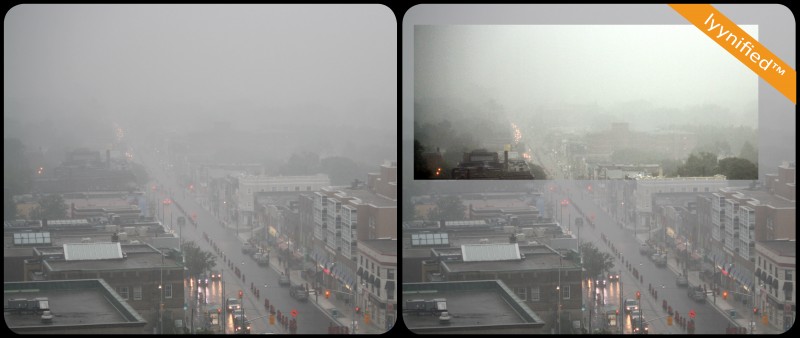 City view in heavy rain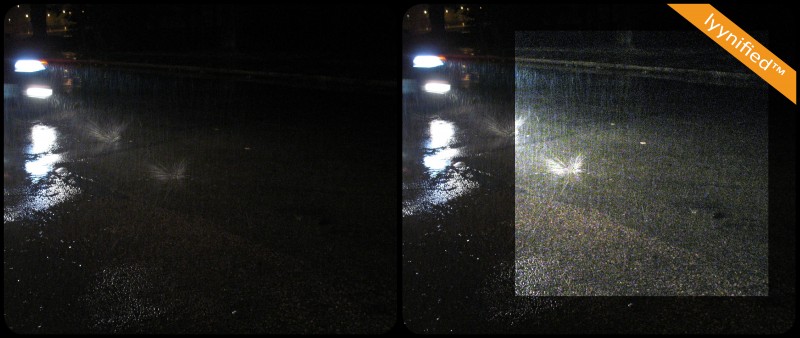 Rainy road at night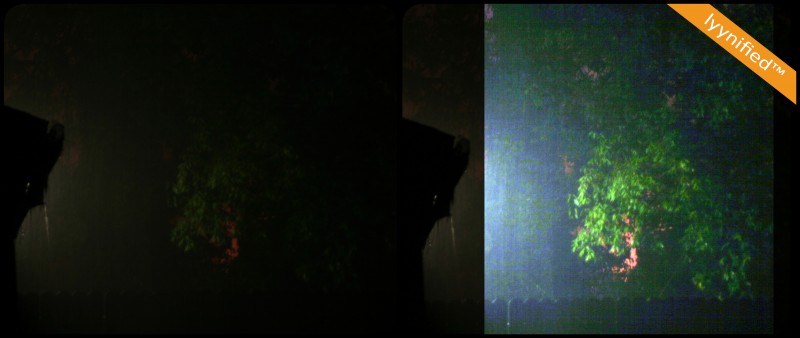 Rainy night
Rain reduces visibility in several ways and is especially debilitating at night. It both directly affects perception (seeing through rain) but also produces visibility changes through its action on lights, the camera housing or lens and the observed scene itself. We normally see an object when light from a source, the sun, street lamps, etc, reflects from the object back to the eye. Rain interferes with this process in several ways:
Reduced contrast caused by scattering
The rain blocks light coming back from objects in the scene, obscuring the observed object. This effect increases with distance because of the increased number of water drops between the object and the camera.
Some of the light becomes "backscatter" – light reflected in all directions by rain. The backscatter acts as a veil and reduces contrast of everything in the field of view.
Reduced visibility in lowlight and artificial light
Rain makes light sources less effective by filtering away some of their light output and reducing illumination on the scene.
When light strikes the raindrops, only a portion passes through while the rest scatters. The rain therefore blocks some of the light reflected by objects and less reaches the camera lens.
Lastly, water reduces the reflectivity of most materials. Less illumination falling on the object is reflected back, so the objects appear darker and have lower contrast. For example people in dark clothes would become even darker and could be more difficult to see. This effect is even stronger for reflective paints in for instance painted lines on roads. Water acts like a lens which disperses the lights, so that that much of it is reflected in different directions. As a result, the lines become almost invisible to the viewer.